Twilight Breaking Dawn Facebook Scam
Twilight Facebook Game Scam Steals Your Info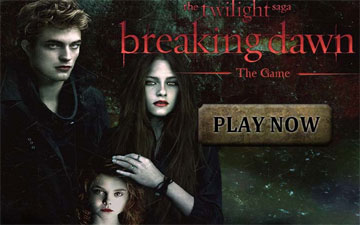 While the cast of Breaking Dawn has been north of the border filming the latest Twilight installment, some malicious hackers have been creating a Facebook game to scam you out of personal info. Called Breaking Dawn: The Game, this scam not only posts to your wall without your permission, but it also asks you to switch from an unsecured connection and grabs your personal information from a questionnaire.
What can you do to protect yourself? Find out after the jump
First thing's first: don't click on any suspicious links that ask you to switch to an unsecured connection (HTTPS vs. HTTP), and don't give out your personal information to unknown Facebook apps.
If you've already approved this app on your Facebook page, delete the post from your wall, and revoke any privacy access the app has been given by clearing it from your Applications file in your privacy settings.