Twitter Graphs Super Bowl Game and Commercial Tweets
The Super Bowl, in Tweets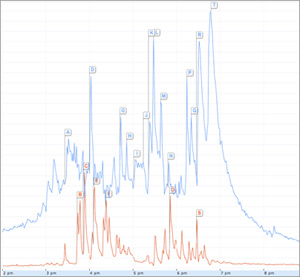 One annoying thing about living on the West Coast: I have to avoid Twitter during television's prime time . . . at least when I care about what's on! This week's episode of Lost was ruined because of an East Coast friend's tweet — I didn't even have time to look away from Twitter before I read it! And even if I had managed to ignore the tweet, trending topics would have given some away plot details, too. Right after it happened, I wondered how many other people experienced the same problems. Wouldn't it be great if everything aired at the same time?
That made me think of programs that are aired at the same time across the country, like presidential addresses or the Super Bowl. Twitter posted an awesome graph on its blog tracking Super Bowl-related tweets for both the game and the commercials. The blue line represents game-related tweets with explanations for volume spikes like "Saints recover onside kick to start the second half" and "touchdown Colts!" The red line represents commercial-related tweets with spikes for "Google commercial" and "third Doritos commercial."
Looking at the data is an interesting way to see what people were getting excited about; apparently by the end of the game, half of all tweets posted were Super Bowl-related. Obviously the same thing happens for major news events or product releases (I'm talking about you, iPad); but this graph is unique in its tracking tweets over time.