Twitter Tee Shirts
@MeTee Twitter Handle Tee Shirts: Totally Geeky or Geek Chic?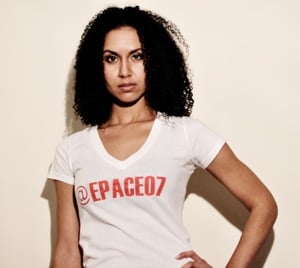 If you're already a Twitter superstar, then you probably don't need these tee shirts, but if you're aiming high and trying to up your follower count, then the @MeTee could come in handy.
These custom shirts and sweatshirts are printed with your Twitter handle or a hashtag of your choice, in hopes to get people pointing their browsers in your direction. Another way to ditch the business card for Twitter? Maybe. What do you think?