Twitter Transparency Report
What Twitter's Transparency Report Means For Your Data Privacy
In honor of #DataPrivacyDay, we're taking control of our digital footprint by understanding what exactly social networking sites can do with our data. Twitter, for example, can remove tweets and delete accounts based on a request by a government agency (like the CIA or FBI) or copyright holders (like film studios or music companies), which, at first glance, may sound like a form of censorship.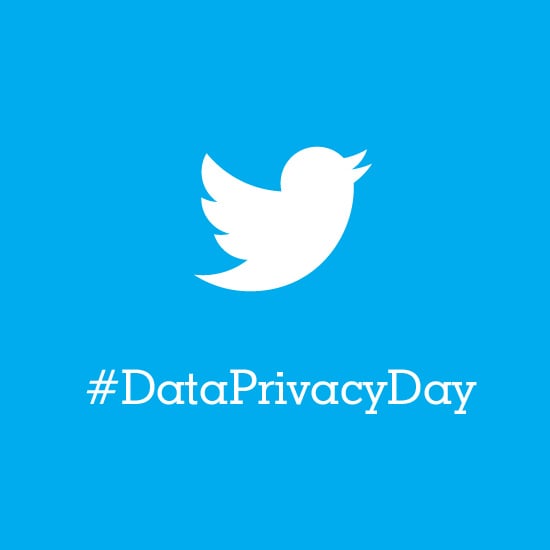 But, in an effort to increase awareness about removal requests, Twitter released its latest Transparency Report today and a new site dedicated to making the data widely available at transparency.twitter.com. We broke down the numbers and made sense of what Twitter's Transparency Report means for tweeters like you.
Copyright Notices — Reports of alleged copyright infringement far exceeded any other type of request. These "takedowns" are enabled by the Digital Millennium Copyright Act and were granted 53 percent of the time since July 2012. Most cease-and-desist requests came from private firms that specialize in antipiracy. The Recording Industry Association of America, which owns and distributes most recorded music in the US, was a top reporter.

What this means — There are two ways accounts can be affected by takedown notices: specific tweets can be removed, or media, including profile, header, background, or Twitpic photos, can be deleted. Cease-and-desist orders are granted more than half the time, and, in 2012, 13,079 users were affected. Basically, if you're thinking about posting a link to a leaked album or an illegal movie download — don't.
Look at an overview of the numbers and find out how governments request user information or request content removal after the break.
Information Requests — Governments will request user account information in connection with criminal investigations or ongoing cases. Since July, 815 user requests from US agencies have been made, with about 60 percent coming from subpoenas, which "generally do not require a judge's signature" and seek basic info, like the user's email address. Twitter granted 69 percent of these requests.

What this means — If the government asks for your info, you will most likely not know about it. Only 24 percent of "affected users" were notified about government requests. Sometimes, Twitter is prohibited by law from notifying users. But most times, the requests are withdrawn, defective (e.g. no valid username), or granted for emergency requests (involving death or serious physical injury).

Removal Requests — Governments make these requests based on content that is illegal in their jurisdictions. There were only two occasions where the request was granted: in France, where 44 tweets with illegal hate speech were withheld, and in Germany, where an account belonging to a banned white supremacist organization was suspended.

What this means — Last January, Twitter introduced country-specific content removal to decrease censorship overall. Instead of removing tweets across the board, content will only be removed in the country that requested it. The two aforementioned removal requests only affected Twitter in France and Germany, meaning the tweets were still accessible worldwide. This policy is most indicative of Twitter's dedication to open, unrestricted communication.
You don't have to wait for Twitter to publish a Transparency Report to find out about copyright notices, information requests, or removal requests. Twitter publishes all of the reports it receives (unless it's a "sealed" order) at ChillingEffects.org/Twitter.