Twitter Two-Factor Authentication
How to Enable Twitter's New Two-Step Verification
A month after the hacking of news agency Associated Press's Twitter account, which caused serious repercussions in the stock market, Twitter has finally enabled two-step verification for users. The added security boost syncs with a cell phone number to send a verification code via SMS each time you log in to your Twitter account.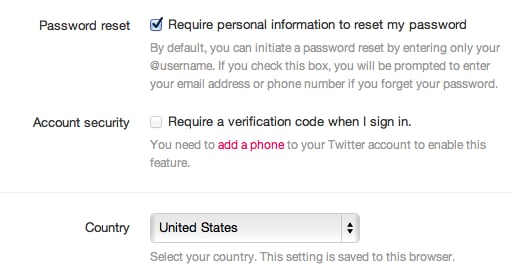 To get two-factor verification on your account, first go to Settings, found in the gear icon in the top right-hand corner > select "Require a verification code when I sign in." > click the link to add your phone number. You'll then receive a text message from Twitter that the device is ready to receive verification codes.
Once you've signed up for the extra Twitter protection, the next time you log in to your account, you'll see the following screen to check the phone associated with the account for a verification code. Enter the code, and get tweeting!