URL Shortener
URL Shorteners to Face the Twitter Character Shortage
The micromessages on Twitter will have to get even more succinct. As of today, Feb. 20, Twitter is allowing two fewer characters when sharing a link, as displayed below.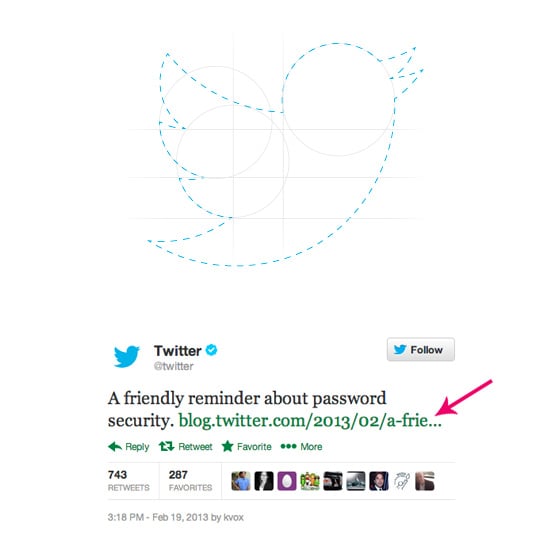 When a full URL address is pasted into the tweet composer, Twitter's built-in link shortener shrinks the web address and adds an ellipsis (...) at the end. These abbreviated links are getting longer: HTTP addresses are going from 20 to 22 characters and HTTPS (secured sites) are moving from 21 to 23 characters, leaving you with 118 or 117 letters and punctuation, respectively.
Tweets without links are sticking to the 140 character limit, so don't panic just yet! But if you are sharing a website or picture on the Twitterz, there are great URL shortening alternatives you can use.