USB Flash Drive Rings
Memoring: Totally Geeky or Geek Chic?
What's more romantic than a promise to love and cherish forever? How about a promise to never forget, or at least to never misplace those important files? With Memoring, you can do both. The simple neon plastic rings, which are actually USB flash drives, come in their own ring box and are available in festive colors like pink, yellow, or my favorite: glitter.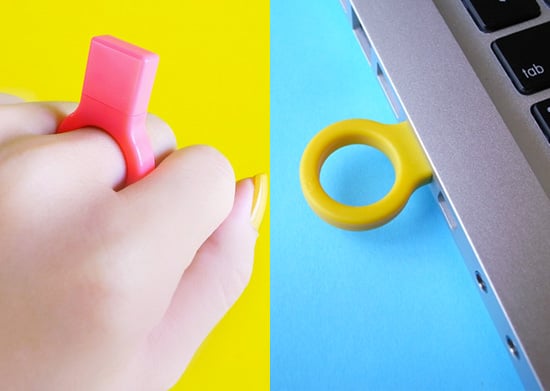 At about $36 for 2GB, these little plastic USB keys don't run cheap, even if they double as a fun accessory (or geeky engagement gag!). But I love the colors in all the photos on the site, and especially love the cute designs on the presentation boxes that they come packaged in. What do you think?