Animal lovers, check out this desktop gem. The USB Fishquarium is a USB-powered desktop aquarium that doubles as a clock and pencil cup. The USB connection provides low voltage pump and filtration system. It's functional enough to be real, but quirky enough to be entirely made up. What do you think, real or fake?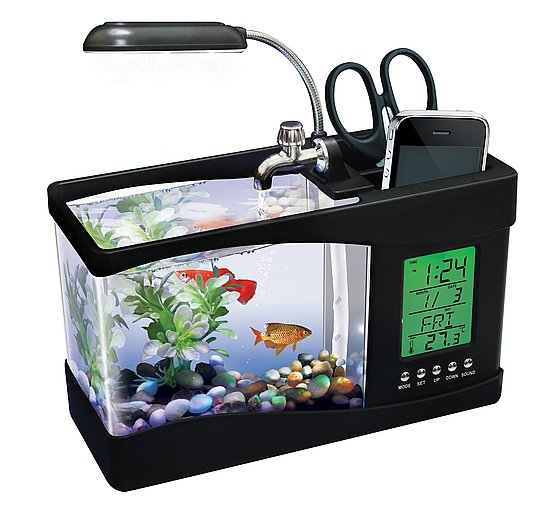 Is This Gadget Real or Fake?
Is this gadget real or fake?