Unfriend Your Ex Day on Feb. 13
Are You Still Friends With Your Ex on Facebook?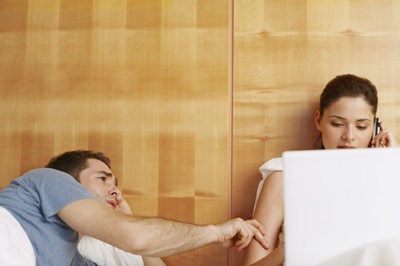 I realize that our wise words to unfriend your ex right away on Facebook may fall on deaf and confused ears. While making a clean break can help you mentally heal from a breakup (not to mention keep things in perspective emotionally), it seems that not a lot of you follow this rule. According to a study performed by YourTango, 48 percent of respondents say that they check out their ex's Facebook profile too often. And surprise — this study doesn't just apply to newly single gals; 42 percent of married women say that they find themselves clicking on an ex's profile more often than they should, and 36 percent say that this attachment interferes with their marriage. Yikes! In response, YourTango is declaring Feb. 13 "Unfriend Your Ex Day," giving you the push you need to dump that dead weight from your social networks. You should seriously consider taking the plunge.
I've never been one to hold on to the past, and I find it quite hard to be friends with exes (even digitally). But what about you — are you still friends with your ex on Facebook?