Universal Verizon and AT&T Apple iPhone 4 Bumper Case
Universal iPhone Bumpers Make Their Way Into Apple Stores
Last week, we saw the first batch of new Verizon iPhone cases hit the scene, and if you're an AT&T iPhone 4 customer hoping to jump over to Verizon, you should know that the mute switch and volume buttons have been moved slightly on the new model. In order to maintain order in the Apple store, it seems Apple is rolling out a universal Bumper to fit both models.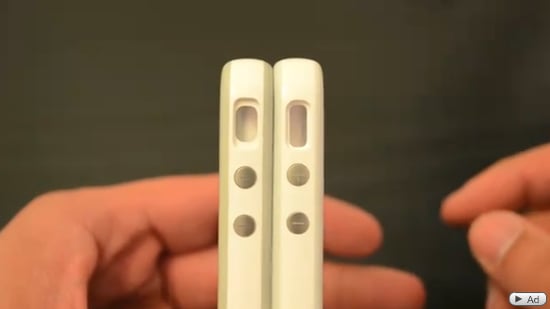 Found by an Apple store customer, the new Bumpers have wider button openings in order to accommodate the lower mute switch on the Verizon iPhone, while still allowing AT&T iPhone users to operate their controls. At least you know there's at least one case that will fit both models; hopefully third-party case makers will follow Apple's lead.
But that's not all Apple is doing to prepare for the Verizon iPhone launch. Find out more after the break.
We previously reported that Apple is blacking out vacations for employees between Feb. 3 and 6, but according to BGR, the blackout dates are now between Feb. 5 and 18. I can imagine that the company is expecting a lot of new Verizon customers, especially since they've been waiting so long for an iPhone!