Last Saturday marked the National Day of Unplugging, a time to put the phone (or tablet or laptop) down and live life away from the virtual. Easier said than done, right? After weekdays spent multitasking from one screen to another, spending idle minutes in line for coffee on a Saturday without a quick glance at Instagram can feel like withdrawal.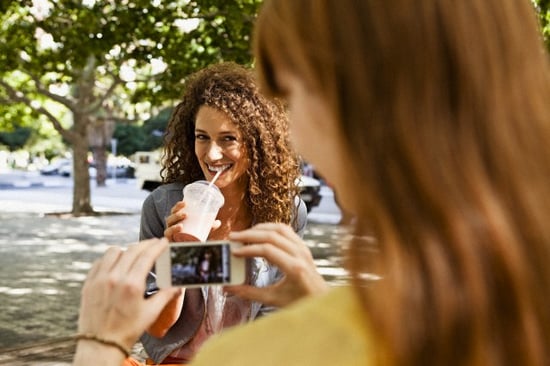 From purposefully leaving the phone at home while taking on the outside world to a group of friends all surrendering their phones in the middle of the table at dinner, we've found that going technology free is a goal that requires a support system. After all, it's not easy to ditch the habit when everyone else in your social group is still tweeting the weekend away.
So, have you teamed up with a partner or friend to keep the digital tools under lock and key at some point during the weekend? Share your stories in the comments!