Updating Your Facebook Relationship Status
Tech Dating 101: The Facebook Value of Your Relationship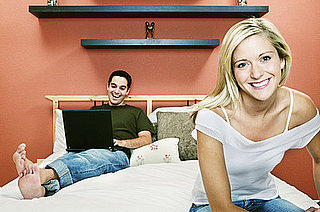 I've already touched on figuring out the appropriate time to change your relationship status, but here's another reason why announcing your romantic situation online is never simple. While I was hanging out with some friends over the weekend, one of the couples told me a story about the perils of joking about their relationship on Facebook. Once they moved in together, the boyfriend, in the midst of his new cohabitation routine, thought it'd be funny to change his status to "married." This led to a flurry of puzzled comments and congratulations from their friends, who took the status update at face value.
Find out the rest of the story, and chime in with your thoughts after the break.
What you do with your Facebook status is of course up to you, but if you want to avoid confusing those less-close friends on your list, keeping things factual is an easy way to avoid the inevitable explanation post. In my friends' case, what started out as a simple inside joke became the talk of both their walls. They ended up having to set the record straight, especially when it came to some extended family members who were offended that they weren't invited to the nuptials!
In the era of using Facebook or Twitter for those big life announcements, would you jokingly change your status, or do you think this kind of prank should be off limits?