UrbanTool Bags and Holsters Are Perfect For Your iPods
Macworld 2010 Preview: UrbanTool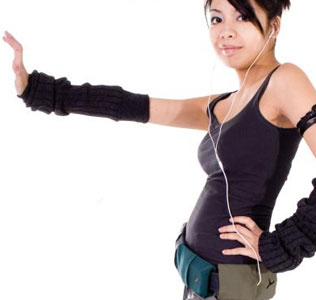 Although Macworld is still a few weeks away, I'm getting excited to see some of the new, stylish (and sometimes weird) products at the expo. One that piqued my interest was UrbanTool. Hailing from Austria, UrbanTool brings us a huge selection of iPod and iPhone savvy bags and cases that not only have some serious street style, but are functional as well. Each holster and belt comes stocked with an iPod control panel so you can switch up your tunes without whipping out your player. The belt cases and holsters have room for your cell phones and wallets, while the bags can hold more of your junk while keeping it safe with their cross-body designs. The best part? They're affordable with prices starting at around $40.
I'll get a chance to check out UrbanTool's new Jean design at Macworld, which is sure to bring some attention to your wardrobe. But my overall favorite so far? The Urban Performer Unit, a black leather electronic clutch that's studded with Swarovski crystals. Hot!
Check out more pics of UrbanTool when you
.