Urbanears Slussen Adapter
Slussen: Urbanears' "Afterparty Weapon" For Mobile DJs
During this year's CES, Urbanears presented Slussen, a small stereo-to-headphones adapter that the audio company is dubbing an "app-cessory." The sound adapter takes a plug from a sound system and from headphones and plugs into an iPhone, on which mobile DJs can mix and preview tunes through the headphones on an app.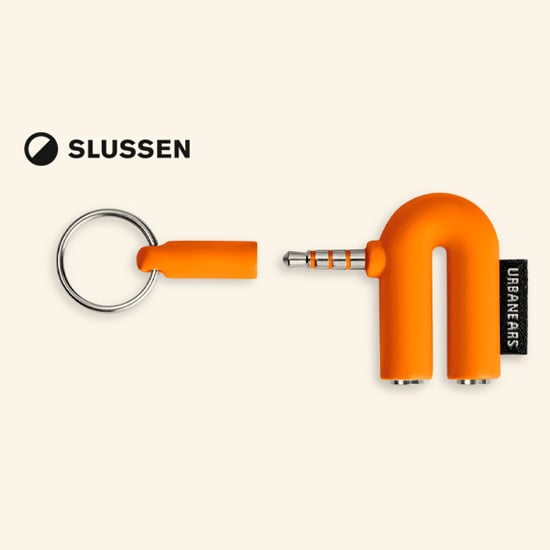 The prelistening feature is great for adding fade and equalization, while keeping the party (or afterparty) rocking. At a reasonably priced $15, Slussen might be a new must have for traveling DJs. The adapter has a minimal and clean design — and we'd expect no less from Urbanears, whose line of headphones is known for its brightly colored simplicity.
The free Slussen App will be available for download through the App Store, and the accessory is set for a Feb. 1, 2013, launch date.