Use Filters and Labels to Declutter Email
Geek Tip: Use Filters to Declutter Email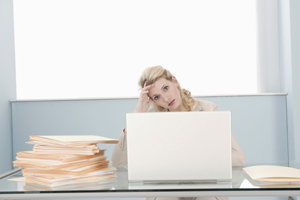 Depending on the morning, checking my email can be downright stressful. I'm usually greeted by an overwhelming amount of email, which can sometimes take the better half of my day to get through. To save on time, I set my Gmail account up to delete emails from certain senders. I've also started applying labels and filters to my contacts as another way to save on time.
Find out more after the break.
Almost all email clients and webmail services allow you to attach filters or labels, which are determined by you, to any contact in your address book. In both of my email accounts, I have filters set up for friends, work, family, and also a special category called "very important." You can also set up temporary filters to help you with things like a job or apartment hunt or Craigslist and ebay transactions.
Now when I check my email in the morning, I click on a specific email filter to help me save on time. That way, I can reply to the most important messages in the beginning of my day, and go through everything else when I have a little downtime.