Use Popshuffle to Read Random Popular News Stories
Website of the Day: Popshuffle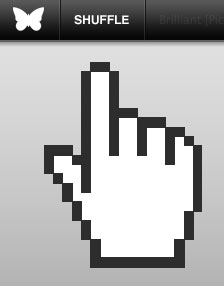 Sometimes you're not totally positive what it is you want to read, but you're sure you want to read something on the Internet. Thankfully, the Internet is full of stories, so it's usually just a matter of finding something interesting to grab your attention. Popshuffle is a site that works with aggregator PopURLs, randomly selecting current popular stories and refreshing them with a click of the "Shuffle" button.
I like it because the random shuffle of stories gives me a wide variety of news quickly, from pop culture to world events. Plus, it allows me to find and read sites I might not read otherwise.
Do you have an interesting website you want to share? Create a PopSugar account or log in to your account. Then join the Website of the Day group where you can post your favorite website! And you never know, it could be featured on GeekSugar! Here's a detailed guide to posting questions or posts to groups if you are new to the PopSugar Community.