Use Task Squid Organization and Task Sharing
Manage Tasks and Stay Organized With Task Squid
When I'm worrying about my own to-do list, I use Google Tasks. When I'm collaborating with others on a large project with a lot of moving parts, management gets a little trickier. I recently discovered Task Squid, an online task-management program that works for group collaborations as small as three and as large as 300 (or even higher).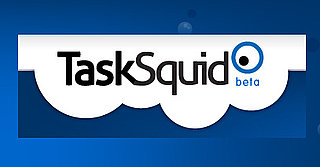 First, set up your account, including user information, task lists, and categories. Even the screen is customizable; add your own logo, background image, or colors. Then, share tasks with others in your group or organization using Twitter, Facebook, email, or with the task's unique URL. Group members will be able to either accept or decline a task assignment, and helpful charts will display current projects' statuses, distribution of assignments across staff members or contributors. You can also export data to Excel for easy saving and sharing with anyone.
If this sounds like an exhaustive list of features, it's because it is! Find out what else you can do with Task Squd, and how much it costs to use after the break.
Task Squid contains even more helpful features; you can check them out in the online site tour. Using the software with up to three people is free; after that prices range from $9 per month for up to 10 collaborators to $99 per month for an unlimited number of users and 75GB of storage space.