Use Tech to Get Back at Your Cheating Boyfriend
Would You Use Tech to Get Back at a Cheating Ex?
Data shows that we're in a calendar hot zone for breakups, and there's nothing worse than finding out the reason for your troubled relationship is infidelity. When your partner cheats, it feels like you've been taken for a nasty ride — emotions run high, tears will certainly flow, and you'll probably want to take sweet revenge on the dude who burned you.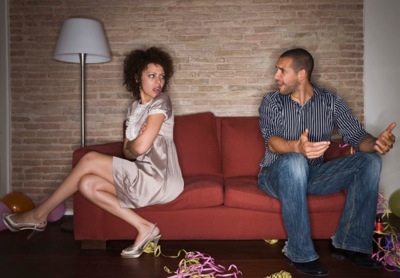 Although slashing his tires may feel like the best way to handle the situation, let's get real — it's not. But you could potentially use technology to your revenge-seeking advantage.
Just take it from this guy, who found out his girlfriend was cheating, then rated unsavory movies in her Netflix queue until the automatic recommendations started featuring films about infidelity and betrayal. Pretty brilliant, right? Plus, it's no harm, no foul, since hacking a Netflix rating doesn't hurt anyone. There are a few other ways you could use tech to get back at your cheating ex. I'll share a few examples (and a warning or two) after the break.
Of course, it goes without saying that I don't advocate breaking into anyone's accounts or unleashing your revenge online, especially since it could land you in some hot water if taken too far. But you can't say a scorned ex hasn't daydreamed about:
Checking him in to places like strip clubs and "adult" stores at all hours of the day on Foursquare.
Erasing the saved games on all of his favorite titles.
Answering personals ads with his email address.
Setting up a weekly automatic email reminder to seek therapeutic help for his cheating ways.
Have you used tech to get back at a cheating ex?