VEVO Will Live Stream World Cup Kick-Off Concert
VEVO Will Live Stream the World Cup Kick-Off Concert in HD
The FIFA World Cup, which starts in less than two weeks, is a massive, worldwide celebration. And if you aren't lucky enough to be traveling to South Africa to get in on the festivities, you'll still be able to check out its Kick-Off Celebration Concert online. Music video site VEVO has secured exclusive rights to live stream the June 10 concert featuring renowned artists like Alicia Keys, Shakira, Black Eyed Peas, and John Legend.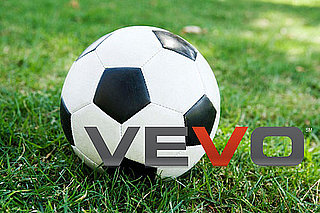 A number of international acts will perform as well, in this first event of its kind, broadcast to a global audience. Plus, it's in HD!
VEVO has already started the countdown at worldcup.vevo.com with videos of various performers. The concert will be broadcast live at 8 p.m. local time on Thursday, June 10 — which is 2 p.m. EST. As soon as the concert is over, the full video will be available on demand, along with additional exclusive content from the artists.