Vdio Rental Service
Vdio by Rdio Is Social Online Rentals
You may have found a happy routine in your weekly movie night digital rental service, but it's been missing one thing, recommendations from friends. Vdio, by music discovery service, Rdio offers purchase and rental of movies or TV shows, alongside the opportunity to discover new content based on what friends are watching.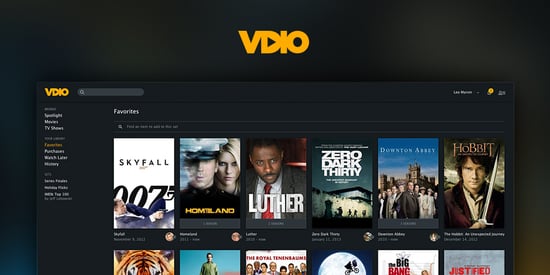 Vdio mimics the Rdio discovery setup with Sets, movie and show playlists users create to share favorites with friends, or check out their latest viewing history to start watching their new picks. Though privacy settings are available within Vdio as well for choices you may not want to share.
Film rentals average $5 and purchases are $15, similar to the offerings on iTunes, Amazon, and Google Play. Current Rdio Unlimited subscribers can begin to use Vdio with a complementary $25 credit (along with those who sign up in the next 60 days).
For now, Vdio is accessible on the web and iPad, but if it becomes successful, we can imagine it making its way to streaming services like Xbox and Roku. Are you going to give Vdio a spin this week?