Verizon Data Plans
Verizon to Join AT&T in Capped Data Plans Next Week?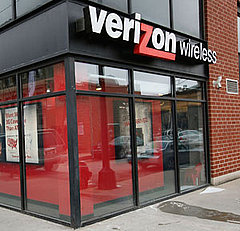 AT&T and Verizon have been playing nice in the media lately, but the two companies agree on one thing — tiered data plans. Earlier this year, AT&T initiated a new data plan structure, paving the way for other networks to follow suit. Verizon announced recently that it would be flipping the switch on tiered data plans, and according to a tip, those plans will roll out next week.
Verizon's data plans will start at $15 for 150MB of data (costing 10 cents for every MB over the limit), while the company plans to continue offering an unlimited plan for $30 a month.
Get more details on the new iPad pricing when you read more.
Verizon will be offering iPad data with a MiFi Hotspot with prices starting at $20 for 2GB of data, $35 for 3GB, $50 for 5GB, and $80 for 10GB, costing $10 per GB over your limit.
Verizon is said to be rolling out the new plans beginning Oct. 28.