Verizon Drops Prices on National Plans, T-Mobile Drops Prices on Cell Phones
Verizon Drops Prices on Voice Plans, T-Mobile Counterattacks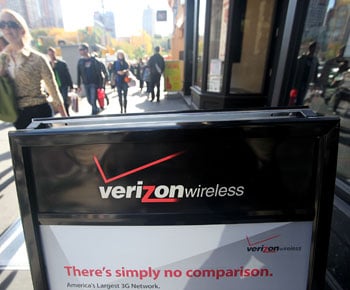 With all the shiny new handsets about to hit the market after debuting at CES, you may be on the lookout for a deal that makes you switch carriers. Well, here it is: Verizon Wireless has dropped the prices on its National Talk, and National Talk and Text plans by about $30 each. Although the unlimited data plan for smartphone users still holds at $30 a month, this price cut gives everyone a break since existing customers can switch to these new rate plans without penalties or contract extensions.
Counterattacking to keep customers in its corner is T-Mobile, who according to Boy Genius, has dropped the rates on some of its most popular phones today by about $30 to $50. Will AT&T throw itself into the price war? Stay tuned.
Update: Looks like AT&T is jumping into the price war and reducing the price on their unlimited talk plans to $70. Additionally, smartphone users can now get an unlimited voice and data plan for $100.