Verizon Ending Early Upgrade
Verizon Ends Its Early Upgrade Programs
Ahead of potential major announcements like 4G LTE phones and the insanely anticipated Verizon iPhone, there's some rumored bad news from Verizon.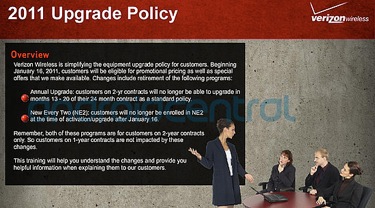 According to an alleged 2011 upgrade policy, Verizon is ending two popular upgrade programs: its early upgrade policy allowing subscribers on two-year plans to upgrade their phones after one year at a reduced rate, and its "New Every Two" program, giving subscribers $50 toward the purchase of a new phone. When will they end? Find out after the break.
Both programs are expected to end Jan. 16. While the "New Every Two" program will disappear completely, the early upgrade policy will get a slight tweak, making consumers wait 20 months instead of 12 to upgrade at a reduced price.
If these rumors are true, they point to the truth that some seriously high-quality devices are expected to roll out on the network, and soon.
Update: SmartMoney has apparently confirmed the cancellation of the programs.