Verizon FiOS TV iPad App
Verizon to Offer Live TV iPad App to FiOS Customers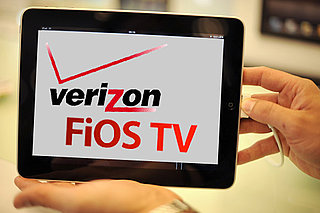 The trend of bringing television to other devices continues with a new app for the iPad from Verizon, who announced an iPad app streaming TV shows in real time to current FiOS customers. The app, which will arrive next year, will show live shows to start with plans to add recording and time-shifting in subsequent releases. The app will only work in your home in proximity to your current FIOS connection, so Verizon can verify that you're using it legally.
Verizon has also announced some changes to its on-demand service. Find out more after the break.
New changes to the on-demand service will allow customers to rent or purchase shows and movies from FiOS boxes or Verizon's website, downloading and watching on up to five different PCs or mobile devices. Any purchases are saved and can be re-downloaded on any devices in the future. The update is expected to be supported on Android, Windows Mobile, and BlackBerry, with iPhone support coming later.