Verizon Getting iPhone 4 by "Early 2011"
Verizon Getting iPhone 4 Early 2011, 5th Gen in the Works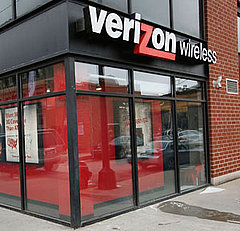 I know the back and forth rumors of the iPhone 4 heading to Verizon and T-Mobile are killing you, but a new report from The Wall Street Journal confirms via sources "briefed" by Apple that a CDMA-compatible Verizon iPhone 4 has entered into mass production and should be available to customers by early 2011.
This marks an end to the Apple-AT&T exclusivity, and the timing correlates perfectly with Verizon's new tiered data plans. Additionally, sources tell the WSJ that the fifth-generation iPhone is already in the works, which comes as no surprise as Apple releases a new model every Summer. Face it — the iPhone is like fashion. It's never "done."