Verizon Stores to Sell iPad
Pick Up a New iPad . . . at a Verizon Store!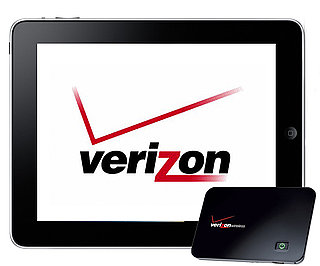 After increasing availability of its iPad in both Target and Walmart stores, Apple has announced two more places to pick up a new iPad. Starting Oct. 28, the iPad will be available at both AT&T and Verizon stores nationwide. As if being able to pick up an Apple device at a Verizon store wasn't exciting enough, here's where it gets interesting: AT&T stores will carry WiFi + 3G iPads with prepaid data plans only, while Verizon will carry WiFi-only iPads, coming bundled with (or without) a Verizon MiFi 2200 Mobile Hotspot.
Get all the pricing details for both AT&T and Verizon after the jump.
At Verizon, iPad/MiFi bundles will sell for $630, $730, and $830; a monthly access plan of up to 1GB of data costs $20 a month. At AT&T, 3G-enabled iPads will sell for $629, $729, and $829; data plans are $15/month for 250 MB of data or $25/month for 2GB, no contract is required.
An Apple product making its way into Verizon stores? Does this make the case that there will, in fact, be a Verizon iPhone in the near future? I suppose only time will tell.