Verizon iPhone 4 Launch
Where to Pick Up Your Verizon iPhone 4 Tomorrow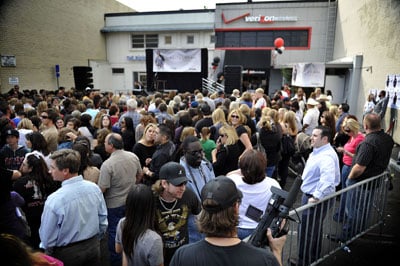 The Verizon iPhone 4 launch is just a day away! You've already traded in your current phone (either on eBay or through Verizon), ordered a case, and are pumped to get your hands on the newest iPhone model to hit the market.
So where are you getting yours? Good news is, you have more than a few options, which will help spread out the crowds that are so prevalent with iPhone launches. Check out the list of places you can pick up a Verizon iPhone when you read more.
Verizon Wireless Stores — Obviously, the first line of attack is at a Verizon Wireless store, which will be opening at 7 a.m.
Apple Stores — Verizon iPhone customers get in on the line action in front of their local Apple store. They won't have to wait in line too long though, as doors will be opening at 7 a.m. tomorrow.
Best Buy — Stop by your nearest Best Buy store tomorrow, and you'll find that it will be stocked with both Verizon iPhone 4 models. No word on if stores will be opening early.
Walmart — Select Walmart stores will be carrying the Verizon iPhone starting tomorrow! Be sure to contact the Walmart nearest you today to find out if it is one of the 600 locations participating in the launch-day festivities.