Verizon iPhone 4 Launch Guide
Everything You Need to Know About the Verizon iPhone 4
Verizon announced its iPhone 4 earlier this morning, and there's lots of details to cover. Want all your info in one place? Then keep reading!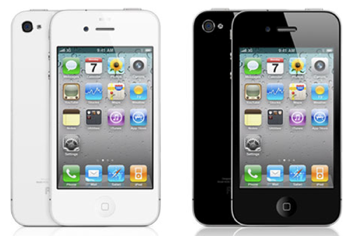 Availability
Current Verizon customers can begin preordering their phones on Feb. 3, while new and current customers can order online or pick up in stores on Feb. 10.
Pricing
A 16GB model will run $199, while the 32GB iPhone 4 will cost $299 with a new two-year contract.
Cellular
The Verizon iPhone 4 comes with a CDMA chip and will work in the 40 countries that use the same technology. Despite the Verizon website saying otherwise earlier, there will not be a GSM chip included. In countries where you find GSM, Verizon will loan you a country-compatible device at no extra charge for up to three weeks. Additionally with the CDMA chip, you won't be able to use voice and data at the same time.
Find out about data speeds, the WiFi hotspot, and if you'll get a white iPhone 4 with Verizon after the break.
Data Speed
Verizon's iPhone won't be sporting newly famous 4G LTE speeds — it will be running on 3G, but hopefully upgrading soon.
Mobile WiFi Hotspot
The Verizon iPhone 4 will come with the ability to connect up to five different devices to its WiFi signal. To enable it, just go to the phone's settings menu and flip the "Personal Hotspot" feature to "on."
White iPhone 4
From these screencaps it looks like you may be able to buy the iPhone 4 in white or black come Feb. 10.
Antenna
Looks like Apple has modified the antenna for the CDMA model, hopefully alleviating the "death grip" issues of last year's Antennagate.
Upgrades
Although recent news claims that Verizon is ending its early upgrade programs, according to the Verizon iPhone FAQs, the company will honor the New Every Two upgrade plan with the iPhone 4.
Pre-installed Apps
The only app that will be pre-installed is the 3G mobile hotspot app (activated in the settings menu; it's not an actual "app"), but other apps will be available in the iTunes App store; like the VZ Navigator, and VCAST Media Manager.