Verizon iPhone 4 Launch Preorder Times
Get Your Game Face on: Verizon iPhone 4 Launch and Preorder Details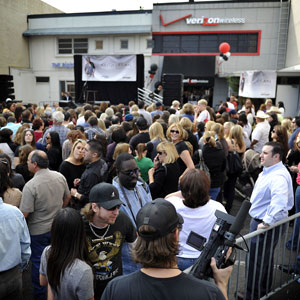 Good news for Verizon customers who plan on upgrading to the iPhone 4 next month: you'll have a chance to do so before the rest of the Apple-hungry, AT&T-ditching masses. Verizon has confirmed that existing customers will get first crack at ordering, starting at 12 a.m. PST on Feb. 3. Trust me, you won't want to sleep in. In fact, you'll need to be ready for ordering online, have an open My Verizon account, and quick fingers — supplies are very limited, and orders will be taken on a first-come, first-served basis. Get your order in, and your brand new iPhone 4 will arrive via Fed Ex two-day air.
What happens if you miss the boat? Find out after the break.
If you're left without an iPhone 4 preorder, you'll need to prepare for long lines in front of an Apple or Verizon store near youon Feb. 10. Get your game plan ready now!