Verizon iPhone 4 Preorder
Did You Preorder a Verizon iPhone 4 Tonight?
I burned the midnight oil in order to get my hands on a Verizon iPhone 4 tonight (it was for my mom, not for me), and considering past iPhone preordering experiences, I was half expecting the process to be a little painful. It was. My mom had made a change to her family plan earlier in the day, and we were not able to upgrade to an iPhone 4 due to a pending order (ie: the change to the family plan, I'm assuming), despite the fact that she was told she would be "all set" to preorder at 12 a.m. today.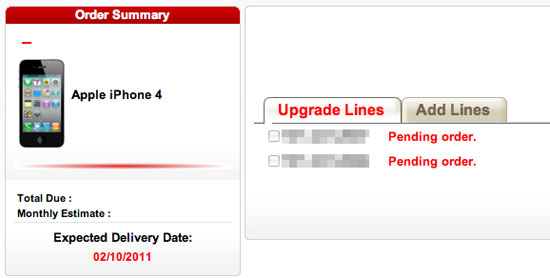 Bummed? Yes. I guess we'll have to try again tomorrow, or I'll be lining up outside a Verizon store come Feb. 10. What about you? Did you get your Verizon iPhone 4 preordered today?