Verizon iPhone Announcement
Verizon Announces Availability of iPhone 4 Starting in Early February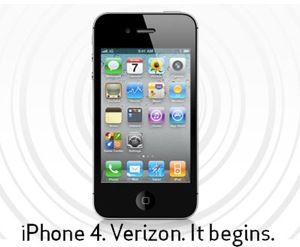 This morning in NYC, Verizon drew together a small crowd to finally announce the availability of the iPhone 4 on its network. Verizon has said that it would be available starting next month.
The iPhone 4 will come with all the standard features: Retina display, FaceTime, HD recording, 5MP camera, along with a WiFi hotspot feature that allows you to tether your iPhone with up to five other devices.
Preorders will start for existing customers on Feb. 3, and anyone can buy starting on Feb. 10 in Verizon stores. Prices start at $199 for a 16GB model and $299 for a 32GB iPhone 4, both on a two-year contract.
Update: Verizon is getting its own version of the iPad as well!
Check out the Q&A rundown after the break.
Although Verizon won't comment on how many iPhones it expects to sell, Tim Cook (Apple's COO) and Tim Mead (Verizon's chief executive) expect that all the customers on Verizon who want an iPhone will get one. Additionally, Verizon won't comment on if there will eventually be an LTE (4G) iPhone.
Since the Verizon iPhone 4 will be CDMA-optimized, you won't get voice and data at the same time, and the CDMA iPhone will not be exclusive to Verizon. Additionally, there will be a "strong offer" to draw customers to its network. Will you be making the switch?