Verizon iPhone to Come in January
Is This It? Is The iPhone Finally Coming to Verizon?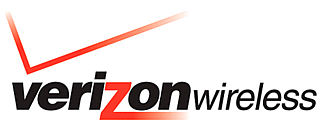 Two people "familiar with the plans" say that the iPhone will come to Verizon in January, ending AT&T's exclusivity over the phone. As expected, both Apple and Verizon spokespeople declined to comment on the rumor.
This is not the first time the Verizon iPhone rumor has circulated; in 2008, the first reports of a Verizon iPhone surfaced. And just a few months ago, The Wall Street Journal reported two new iPhones were being produced, one for AT&T in the Summer (which was obviously correct), and one for Verizon in the Fall.
If the rumor is true, the deal would be lucrative for both Apple and Verizon. One analyst believes that Verizon could sell three million iPhones per quarter to its 93 million customers. And Verizon CEO Lowell McAdam has said that the company will unveil new phones in January constructed to run on a 4G wireless network, which is currently in the works. So, could this really mean a 4G iPhone coming to Verizon? As usual, I don't want to get my hopes up — how many times have we heard this story?