Verizon iPhone Coming in January
Apple Rumor Du Jour: Verizon iPhone Coming in January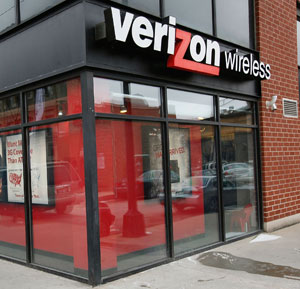 More evidence for a Verizon iPhone: in its recent quarterly filing with the SEC (the governing body protecting consumer stockholders of a company), AT&T talked at length about exclusivity, hinting to some that a Verizon iPhone is on the way. Specifically, AT&T discussed its wide offering of smartphones (18 and counting), all diverse enough to "reduce dependence on a single handset" in what many say is an effort to assure stockholders that the company won't feel negative effects if the iPhone does pop up on other networks. Additionally, TechCrunch reports that Apple has submitted orders for CDMA chipsets, the component that would allow the iPhone to run on Verizon's network.
For more details, keep reading.
This latest news aligns with previous reports thanks to two people "familiar with the plans" that Verizon would be receiving the iPhone. And while the deal would surely be good for Verizon — analysts predict 3 million iPhones could be sold per quarter to its customers — it's unlikely such a deal will hurt AT&T. Android devices are surging in popularity, and don't forget about the brand-new BlackBerry Torch and new OS hitting AT&T exclusively this week.
Still, any Verizon iPhone rumor is big news for potential buyers — maybe it will even run on Verizon's new 4G network!