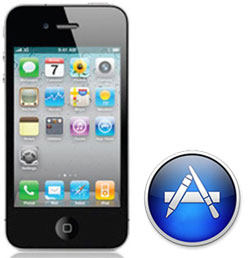 Apple may not be releasing new products at CES, but it sure knows how to stay in the news otherwise. The company just launched its Mac App store yesterday morning, but the store has already seen 1 million downloads. I told you about some cool apps you should download right away, but tell us — what are your favorite Mac Apps so far?
In other Apple news, it seems that the Verizon iPhone could be closer to launch than we thought. Find out more after the break.
Website BGR is reporting that Apple has blacked out all employee vacations in certain regions of the US from Feb. 3 to Feb. 6, presumably to handle the demand for iPhone sales. As you know, last year's launch of the iPhone 4 was pretty huge, so it could be a sign that the smartphone is finally on its way.