Verizon iPhone Problems
Why I Won't Switch to Verizon to Get an iPhone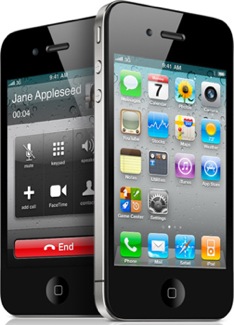 As we all hold our collective breath to find out if Verizon will, in fact, begin carrying the iPhone 4 during its NYC press conference tomorrow, there are a few of us who are contemplating a switch from AT&T. While service in San Francisco and the East Bay can sometimes be spotty (at best), I haven't had too many problems traveling around the nation and getting good service. Sure, the new data caps are kind of a bummer (even though there's really no such thing as "unlimited data" anymore), and I'd rather stab myself with a fork than deal with AT&T's customer service, but there's one big reason why I won't jump ship and switch to Verizon just yet.
Find out why after the break.
Our polls indicate that 60 percent of you are ready to make the switch to Verizon when the iPhone arrives. How many more people in the nation are thinking the same thing? I'm concerned that, despite Verizon's confidence in its network, it will be weighed down by the heavy data usage of new customers. Fact is, I don't use that much data, but there are plenty of people who could max out their 5GB of "unlimited data" each month and slow me down. I've been a Verizon customer in the past and never had any problems, but I don't want to take a risk of jumping from one spotty network just to find that I've committed myself to another for two years. I think I'll be waiting to see how Verizon's network does with all the early adopters before making my move. Besides, we don't know how much those unlimited data plans will cost; could be pretty pricey!
What are your concerns with the Verizon iPhone? Let us know in the comments!