Verizon iPhone Rumors
Verizon iPhone in January? Probably Not, Says CEO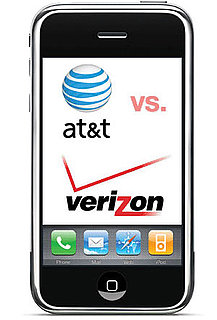 The Verizon/iPhone rumor mill keeps on turning, and this time it's made a complete 180. On the heels of yesterday's news that Apple was gearing up to produce 3 million Verizon-compatible 3G CMDA phones this coming December comes the report that, while a Verizon iPhone seems possible, it will probably be for the network's not-yet-built 4G network. Verizon CEO Ivan Seidenberg said that while the company would love to offer the iPhone, he feels that it has to "earn" the privilege, and having a 4G network up and running seems like the way to go.
The new network supposedly won't even be completed until the end of this year in select cities, with nationwide coverage coming in 2012 or later, so the odds that an iPhone will be available for Verizon customers in early 2011 seem very small. That sounds like bad news for current iPhone users, since almost 60 percent of you said you would switch from AT&T to Verizon if you could (although 80 percent of iPhone users would still be trapped in a contract if iPhones started being available on Verizon in early 2011).


To me, this sounds a little like Verizon trying to throw us off the scent of an iPhone . . . who do you believe?