Vers Wood and Bamboo iPad Case
Vers Wooden iPad Case: Love It or Leave It?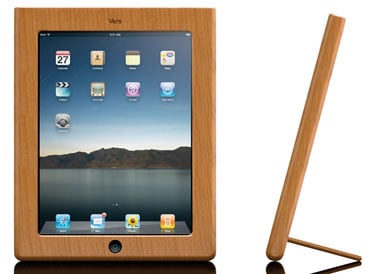 If you know Vers, you know it for its signature wooden materials. From iPod cases to speakers and sleek alarm clocks, Vers knows how to wrap your gadgets naturally. So I wasn't surprised when I saw this Vers Wooden iPad Case ($80), which is set to hit the market soon. Its top-loading slip case design makes it easy to get on and off, while the soft and scratch-resistant lining keeps it in tip-top shape. Plus, it's made from wood and bamboo, so you can keep mother earth happy, and the optional kickstand makes it easy to watch your favorite flicks, or type on an external keyboard. So tell me — love it or leave it?