Video App Threadlife
Stitch Together Life's Best Moments With Threadlife
Zappos founder Nick Swinmurn made shopping for shoes simple and stress-free, and now he's bringing that same mantra to his new iOS video sharing app, Threadlife (free), which brings a refreshing new concept to the world of video apps. There's no editing, music selection, or filters involved — just supershort clips "stitched" together to tell longer, more complex stories.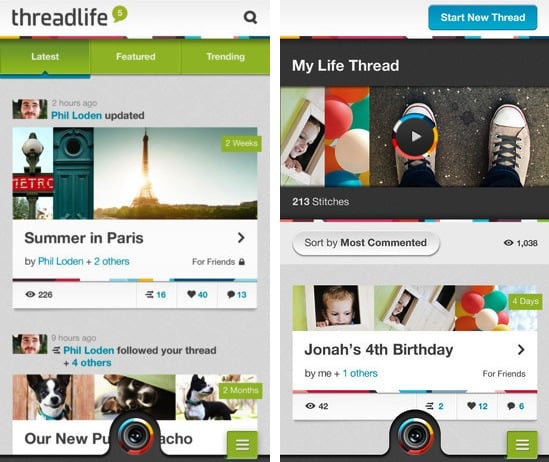 Three-second clips called "stitches" can be compiled into infinitely long "threads," turning quick moments into endlessly evolving movies. Keep adding stitches to a thread or ask others to collaborate and add stitches of their own, then share the movie threads on Facebook and Twitter. Viewers can watch stitches chronologically or by collaborator, and sign up for notifications of newly added stitches by following the thread.
Threadlife, which was released earlier this week, definitely has social-networking potential, but since it's brand new, it hasn't quite reached the masses yet. Become an early adopter, start a thread, and let us know what you think of the newest video app on the block.