Video hosting service Vimeo has an online video editor called Enhancer which, starting today, has 500+ new filters (known in Vimeo-land as "Looks") to add Oscar-worthy effects to your videos.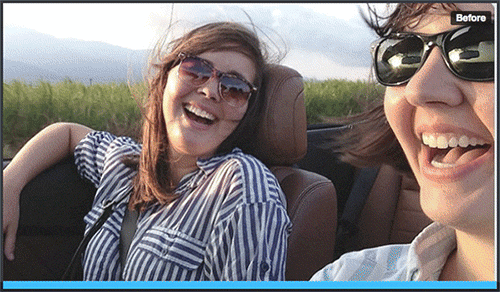 When we say Oscar-worthy, we actually mean it. Vivoom, the company behind the new Looks feature, uses the same technology as Hollywood visual effects studios like Rhythm & Hues, which won the best effects Oscar for Life of Pi.
Some of our favorites from the Vimeo Looks library are Warm Fuzzy Feeling, Vintage B&W, and Brighter Days. All Looks are free, but only for a limited time. Soon, the video filters will cost about $1 each, and moviemakers will be able to try them on before they buy.
The Looks are categorized by mood, locations, time, holidays, and colors. But the most useful category is genre, which sorts filters by movie types like adventure, noir, sci-fi, and horror. There are different ways to fine-tune the filters, too. Editors can apply a filter to just a selection of the video, while the intensity of the Look can be adjusted with a slider on the left.
Vimeo Enhancer also has an impressive music library with over 750 songs. Most music is free, but some cost $2 for personal use and $20 for commercial use.
If you're in need of some filmmaking inspiration, we've rounded up 27 of the most beautifully crafted Vimeo visual wonders.