Little green robots 'round the World Wide Web are jumping for joy because the six-second looping video app Vine is finally available for Android devices. The Android app arrives six months after Vine for iOS's January launch — but the wait may have been worth it.
In addition to capturing the short videos, posting the videos on Twitter, and discovering what's trending in your network, exclusive to Vine on Android is the ability to zoom while recording.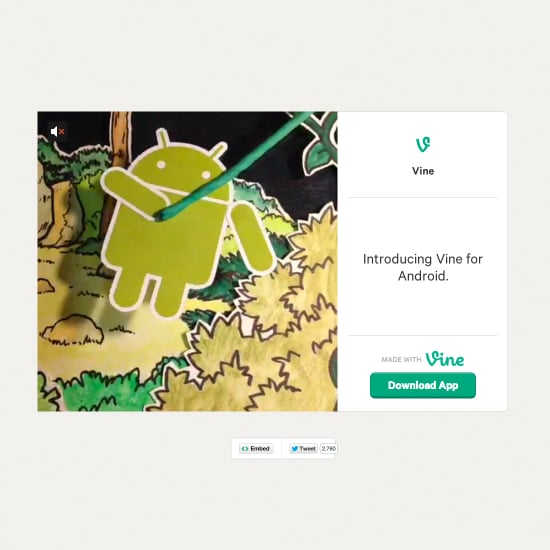 The app isn't exactly up to par with its iOS counterpart, however. Vine hasn't introduced front-facing camera use, Facebook sharing, or search for the Android app yet, but the company reassured fan-droids in a blog post that the features are on their way and the team has "exciting plans for features that could exist only on Android."
To download the app, head over to Google Play and make sure you have Android 4.0+ (Ice Cream Sandwich) installed on your device. After you're all set up and ready to give the shortform video app a try, find out how to embed Vines and view them on the web.