Vinyl Record Necktie
Vinyl Record Necktie: Totally Geeky or Geek Chic?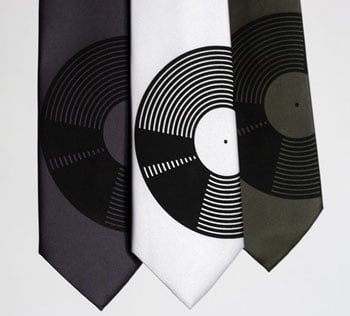 Just in time for Father's Day, I came across this totally unique Vinyl Record Necktie ($30) that would please any music-loving dad.
A record image is silkscreened onto soft microfiber material (or traditional silk if you prefer), and comes in a variety of colors — black, white, olive, pink, red, and charcoal — and in thick or thin widths to fit any dad's style. I'm kind of in love, and even think this tie would be appropriately fitted on your groomsmen for a musically themed wedding. So what do you think — totally geeky or geek chic?