Violent Video Game Ruling
Violent Video Games For All?
The US Supreme Court ruled today that it is unconstitutional and a violation of the First Amendment to ban children from buying violent video games. In a 7-2 vote, the court overturned a California law banning the sale and rental of violent video games to anyone underage. Video games like Mortal Kombat and Grand Theft Auto were singled out during the trial for the violent first-person perspectives that have become commonplace in many games.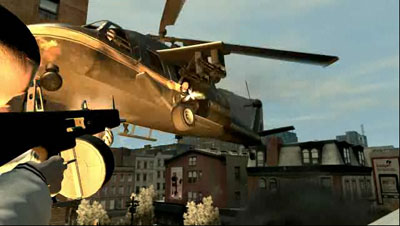 In the court's majority opinion, Justice Antonin Scalia referred specifically to the dark folk tales children have read for generations as a precedent for First Amendment protection of sometimes questionable media:
Certainly the books we give children to read—or read to them when they are younger—contain no shortage of gore. Grimm's Fairy Tales, for example, are grim in- deed. As her just deserts for trying to poison Snow White, the wicked queen is made to dance in red hot slippers "till she fell dead on the floor, a sad example of envy and jeal-ousy."
The other side of this issue will point out that video games are a very different and immersive medium from literature, one in which the player experiences police chases and shoot-outs in a lifelike environment. What's your take on this heated issue, should the government put an age ban on violent media?