Virgin Galactic First Manned Flight
Space Geeks Rejoice! Virgin Galactic Makes First Manned Flight
Get your checkbooks ready: Virgin Galactic made its first successful attempt at a manned free flight over the weekend, paving the way for commercial space flights in the future. In a test run performed on Sunday, the SpaceShipTwo was successfully released from its "mothership" at 45,000 feet, and afterward, glided safely back to Earth.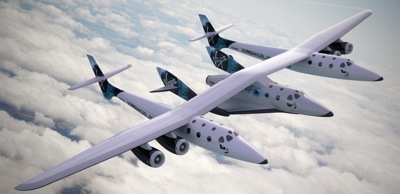 So far, it's a milestone in the Virgin Galactic test program since it's the first time the actual passenger vessel has flown on its own.
Commercial passenger flights to space may still be a ways off (especially since the futuristic Space Port in which Virgin Galactic will launch isn't nearly ready for action), but so far over 300 people have put down deposits to secure a seat on the spacecraft, including celebs like Angelina Jolie and Brad Pitt. Tickets will set you back $200,000, so most of us will have to keep dreaming of our moment in space.
Image courtesy of Virgin Galactic