Volkswagen Star Wars Super Bowl Ad
Volkswagen Teams Up With Star Wars to Produce Cute Overload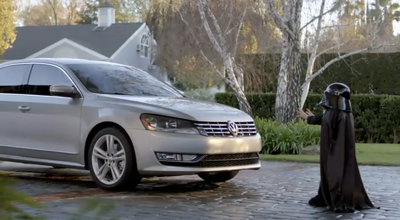 Sure, the Super Bowl is fun (especially if you're fully prepared), but what keeps me entertained between plays are the commercials.
We saw a ton of Star Wars-themed ads for the 2010 World Cup, but Volkswagen's spot — starring an adorable pint-size Darth Vader — may take the crown for the cutest Super Bowl ad ever.
See the full commercial for yourself after the break.