The Walking Dead Escape
How to Become a Walking Dead Zombie: A Step-by-Step Guide
RUNNNNNN!!!!!! Get ready to experience a real-life zombie apocalypse. The makeup crew of AMC's hit show The Walking Dead turned more than 700 volunteers in San Diego into terrifying zombies — and we became two of them. In this episode of The Sync Up, go behind the scenes of Comic-Con's ultimate fan experience: The Walking Dead Escape, which makes for some perfect Halloween inspiration. It's a race where you, a living, breathing human, must run over highway dividers, rundown cars, and other obstacles. Hoards of frightening zombies, covered in human blood, are spread throughout, waiting for their next meal. If you make it through unscathed, the prize is . . . survival. Here's how the zombification went down.
Step One: The Prosthetic
It's like a temporary tattoo/zombie war wound. This process was actually first developed for The Passion of the Christ.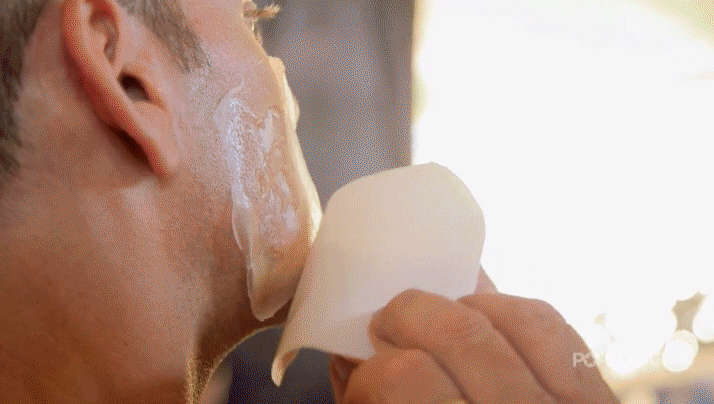 Step Two: Get Pale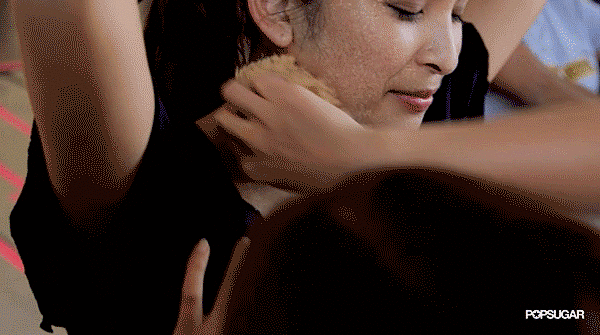 Step Three: Gray Your Limbs
Use a spray bottle, gray watercolor, and rubbing alcohol to make your limbs look lifeless. The alcohol makes the dye dry faster.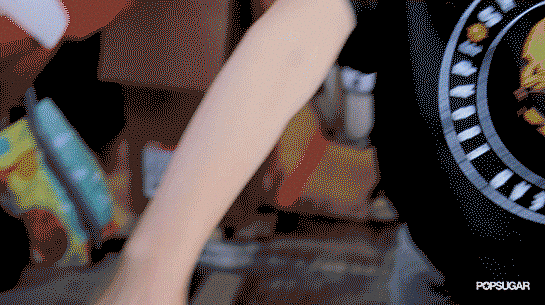 Step Four: Hollow Out Your Face
The makeup artists applied both a red and gray body paint via airbrush around the eyes, cheekbones, forehead, and on the lower part of the neck.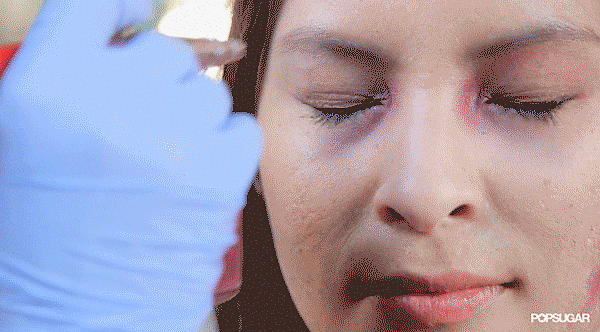 Step Five: Spray On Blood Splatter
Step Six: Tousle Hair Vigorously
Get that party-too-hard look going.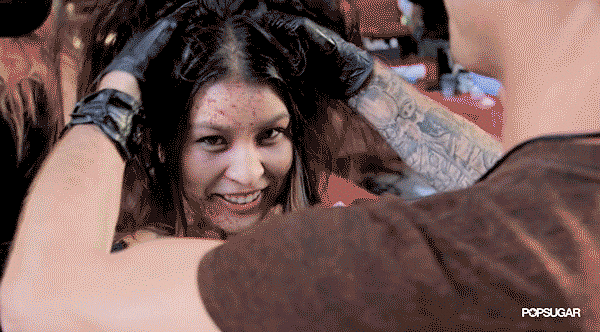 Step Seven: Paint Blood All Over Face
Because you now eat humans and you're a messy eater.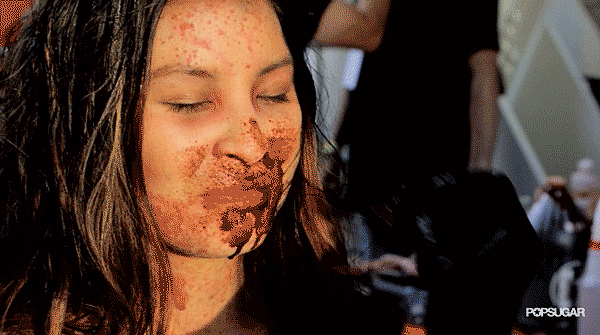 The Walking Dead Escape is coming to Miami; Tampa, FL; Jacksonville, FL; and New Orleans soon. Stay tuned for more dates!