Warner Bros. Releasing Nintendo Video Game Based on The Bachelor and The Bachelorette
Would You Play a Video Game Based on The Bachelor?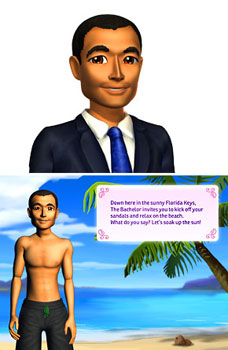 Warner Bros. is ready to take your relationship to the next level — it'll finally be releasing its video game based on the ABC dating series The Bachelor this Summer, available on your Wii and DS consoles.
The game, which was announced last Summer, will star previous single-stud Jason Mesnick and few other yet-to-be-named bachelors and bachelorettes from past seasons, and will have you vying for attention in ruthless ways — you can sabotage dates in order to prevent other players from receiving a rose at the end of each round, sending them packing. If you're interested, you can even pre-order the game now, which is listed for release on June 8 for $30! Looks like Jillian Harris isn't the only Bachelor alum to make a mark on the tech industry!