Watch Doctor Who 50th Anniversary Online
Missed the Doctor Who 50th Special? Watch It Online Now
On Saturday, Nov. 23, Doctor Who celebrated a half-century of Time Lords with their biggest special yet. The 50th anniversary episode, titled "The Day of the Doctor," was simulcast through time and space on TVs and cinema screens around the world. If you've been frantically dodging spoilers all weekend (more tips on how to avoid plot-ruining details here) then wait no more, because "The Day of the Doctor" is ready to be streamed at your convenience.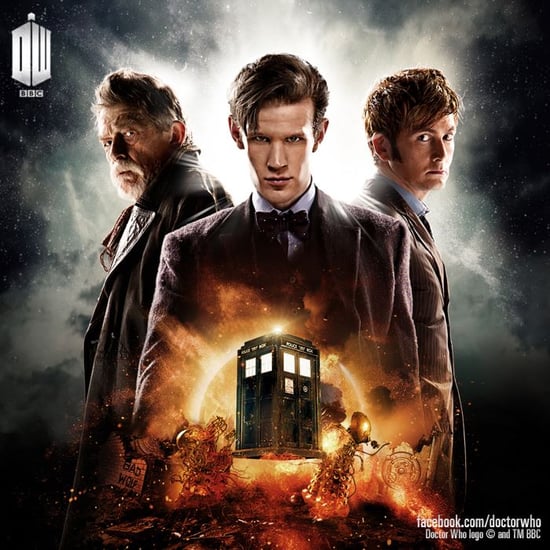 In the US, the special is available as part of the Doctor Who: The 50th Anniversary Collection, which also includes the mini-episode prequel, the Adventure in Space and Time docudrama and more, and as a standalone episode.
Get your mobile devices ready for some Doctor Who geekery by downloading "The Day of the Doctor" from one of these online video services:
Don't miss the 50th anniversary preshow and "The Day of the Doctor" deleted scene after the break!
The Day of the Doctor Preshow
Veronica Belmont (also host of The Sync Up on POPSUGAR Girls' Guide!) leads the preshow panel, broadcast from the YouTube Space in Los Angeles.
The Day of the Doctor Deleted Scene
Take a walk with all the Doctors in this deleted scene, released by BBC shortly after the anniversary episode aired.