Watch Meteor 2012 DA14
Remain Calm: Asteroid 2012 DA14 Won't Hit Earth
Despite the jarring news of a meteor crossing through the Earth's atmosphere and its resulting sonic boom causing damage in western Siberia this morning, the other asteroid passing by Earth, 2012 DA14, will not be making the same planetary appearance. Thought to be about 150 feet in diameter and weigh about 130,000 metric tons, this asteroid won't come any closer than 17,200 miles of our planet's surface today.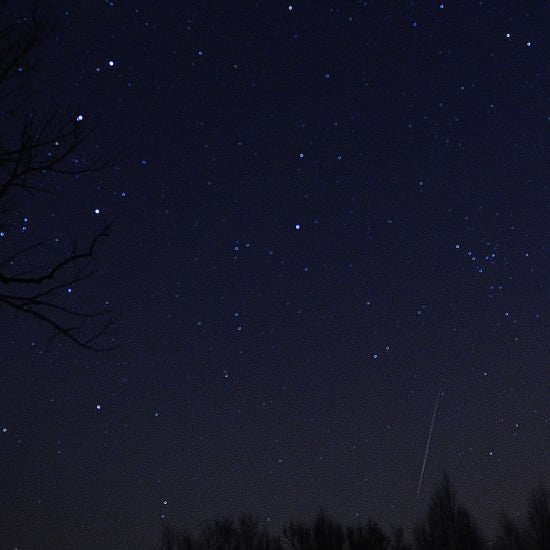 Though it's the closest-ever predicted Earth approach for an object this size, NASA scientists assure the public it will not see an event like what happened in Russia today. Which is a good thing, because as Neil deGrasse Tyson not so delicately put it on Twitter, "The day Asteroid #2012DA14 hits Earth it will likely explode in our atmosphere, with 1000x the power of Hiroshima atomic bomb." Well, that's sobering.
Watch asteroid 2012 DA14 fly by Earth in the live NASA stream at 11 a.m. PST.
Live video for mobile from Ustream