Watch Satellite Launch Online
Watch the Historic Launch of NASA Landsat 8 Live
We have lift off: NASA's newest Earth-imaging satellite, Landsat 8, launched today at 10:02 a.m. PST. The Landsat mission, which began in 1970, has captured some of the most unique images of the Earth from outer space. Watch a live stream below, or on the NASA website, of the satellite's ascent to space, replays of the launch, and commentary from mission control.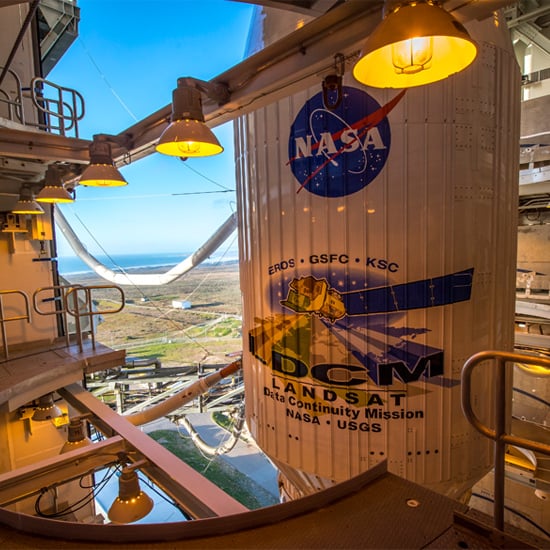 Landsat 8, also known as the Landsat Data Continuity Mission (LDCM), will be sent to space aboard the Atlas-V rocket from Vandenberg Air Force Base in California. The spacecraft was codeveloped by NASA and the US Geological Survey to continue collecting data and monitoring the Earth's landscapes from space.
The Landsat mission's historic 40-year run has provided the longest continuous global data collection of the Earth's surface to date. Follow status updates for the Atlas V rocket, the LDCM satellite, and the operations on the ground with @NASA_LSP on Twitter, run by the NASA Launch Services Program from the Kennedy Space Center in Florida.