Watch Tiger Woods With US Open Live Stream
Watch the US Open Live Online
You may have watched The Masters online in 3D, but now catch Tiger Woods face off against the reigning US Open champ live, online, and direct from Pebble Beach, CA. It's not in three dimensions, but the US Open website is offering live streaming options through this weekend, along with hole-by-hole recaps in case you missed them the first time.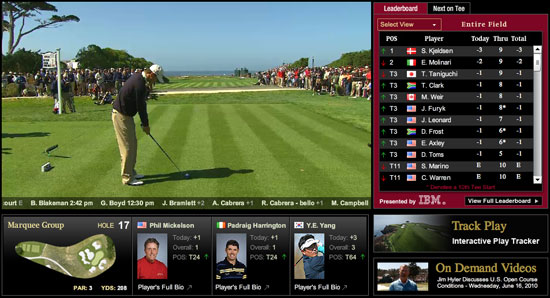 The action has already started, but you can watch all day today though 4 p.m. PDT with the USGA's video player. Find out when the rest of the live coverage will take place this week after the break.
Live streaming of the US Open will take place during these times:
Friday: 7:45 a.m. to 4 p.m. PDT
Saturday: 1:30 p.m. to 8 p.m. PDT
Sunday: Noon to 6 p.m. PDT
Make it a sports-filled Father's Day weekend, and stream the World Cup live from South Africa!